Meet Heather Edwards
Artist
Sex Educator
Sex Counselor
Pelvic Physical Therapist
Education in Biology, Physical Therapy and Sexuality
Heather Edwards has been a pelvic physical therapist since 2003 and is a Sexuality Counselor as well as a Sex Educator. She achieved her dual certificates in Sexuality from the University of Michigan School of Social Work Sexual Health Certificate Program. Prior to that she graduated from Western Carolina University in 2003 with a masters in physical therapy after receiving a BS in Biology from the University of Illinois Urbana Champaign. With this educational background, you could say she's a big fan of the science of how the body and mind work together to create pleasure and connection. One of the places you can see this is in her ongoing sexual health project, The Kink Surveys.
Pelvic Physical Therapy AHA! moments
While treating people with pelvic issues ranging from pelvic floor dysfunction, pelvic organ prolapse, urinary incontinence, bowel issues, painful sex and other types of sexual dysfunction, she experienced many learning opportunities along the way. At the beginning of her career, Heather Edwards was seeing "women only" but quickly realized that was a disservice so she studied and trained in order to feel comfortable and competent in opening her services to men as well. However, then she realized that "women and men" completely leaves out anyone who doesn't fit tightly into those boxes but also saw that no one seemed to be working with the transgender population. When realizing how many additional challenges can come from hormone changes, and pelvic surgeries, she had a big moment of "NOT ON MY WATCH!" and decided to start figuring out how pelvic PT can be inclusive of transgender and nonbinary folks. While being in the LGBTQIA+ community herself, she'd had her share of awkward moments in doctors' offices when it was apparent they didn't really know what to do with a narrative that was outside the cisgender and heteronormative one. It seemed to her that everyone should be able to be who they are and receive the health care they need without having to pretend to fit a narrative that makes it more comfortable for the medical provider.
Creating Community Non Binary Sex Education
Heather Edwards founded Vino & Vulvas in 2015 and it quickly became her favorite thing to do. It had to be engaging and entertaining. It needed a sense of community and camaraderie among a wide array of people so that everyone could enjoy being part of this group who would come to a public event with an outrageous topic like "Beer & Buttholes". Also, it needed to deliver sound sex education from local professionals to facilitate the unlearning of layers of bullshit that patriarchal systems instill in us. Then the understanding of the science behind the real issue must be built. Finally, the learning of a perspective that leaves people feeling empowered and refreshed is the goal. Also, talking in binary terms was a thing of the past. The human experience can't be boxed, nor can sexuality. This version of sex education was to be for EVERYONE and not force any narrative on anyone based on gender, orientation, genitals, age, ability, or race.
Presentations and Instructional Background
Not only has Heather Edwards enjoyed community sex education, she also does professional education with the hopes of raising the bar for LGBTQIA+ and sexual health within the medical and mental health fields. She was chosen to present at the 2020 AASECT conference (which was pushed to 2021) on the topic of "Bringing Kink into the Clinic". She presented at the 2018 AASECT conference on the topic of BDSM/Kink and Pelvic Health. In January 2019, she co-instructed a transgender pelvic health course for the American Physical Therapy Association's Combined Sections Meeting Academy of Pelvic Health pre-con workshop. In 2021 she'll be presenting another CSM pre-con on Inclusive Sexual Health for Medical Providers. Since 2018, she has teamed up with Tuesday Feral to teach several courses with Pelvic Guru Academy:
Transgender & Non Binary Pelvic HealthTrans-Inclusive
Trauma-Informed, Kink-Aware Sex Counseling LGBTQIA+ Inclusive Medical Care
Sexuality Counseling and Power Dynamics for Medical Providers
Nonbinary Artistic Twist
As Heather Edwards began doing all of this education and trying hard to stay away from binary narratives, she realized a serious void in images that gave a more in-depth and nuanced look at genital variety. Realizing that she had some artistic skills up her sleeve, she decided to just create what she needed. Out of this has come several projects:
Coloring Books for the Crotch Enthusiast: A series of three coloring books that highlight the variation of anatomy (and offer non binary terminology for genitals) that ranges from external genitals to the internal organs and pelvic floor muscles). Also included in book two is variations that show internal anatomy representations of various surgeries ranging from hysterectomy to vaginoplasty to phallopasty.
The Crotch Art Library
Upcoming VaJoyJoy illustrated story series.
Heather Edwards continually looks for who is left out and seeks ways to pull them in. Her truth and guiding light is that none of us are free to be who we are until ALL of us are free to live our truth.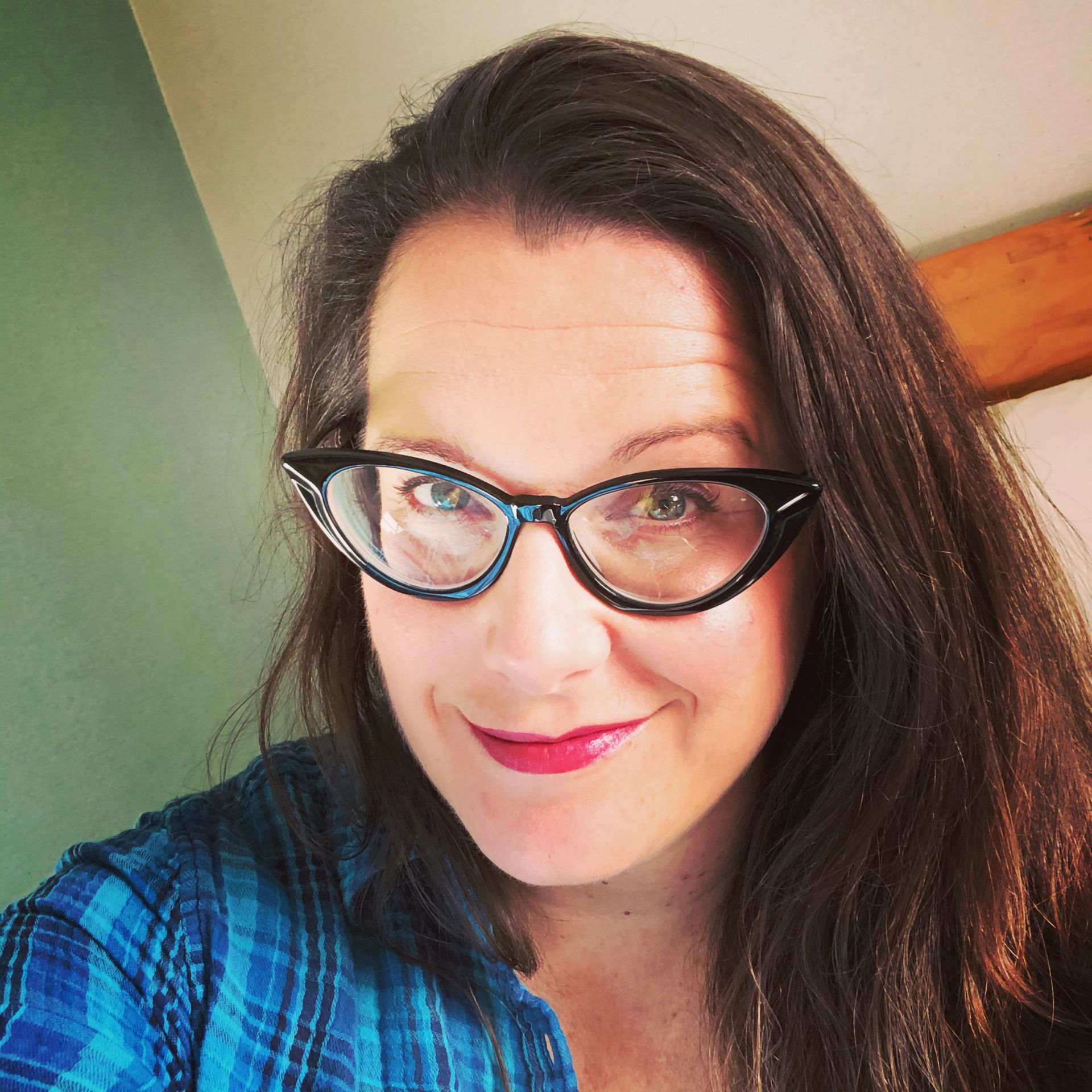 I offer unique professional education as well as fun (and informative) events for everyone 18+!


Bubbles & Bubbly
Bubbles & Bubbly is a series that came out of necessity for an online version of the sex education events of Vino & Vulvas. These events are livestreamed from the experts' bathtubs and available to watch as recordings as well.
Clinical Blindspots
Clinical Blindspots offers education directed to clinicians about topics that are relevant to pelvic health (pelvic floor therapy, GYN, urology, sex therapy, midwifes) but touch on topics that are not often addressed in professional education. Each mini-course has an expert guest that Heather discusses the content with and applies it directly to clinical practice with examples and vignettes. This series is a must-watch for those who are also seeking to do better with the psychosocial aspects of inclusive clinical care.
Vino & Vulvas
The Vino & Vulvas events are recorded live. There are amazing topics that range from "How to Rock a Threesome" to "Sex Positive Families" to "Beer & Buttholes". This event is a local to Asheville, NC.
Ready to further your journey into
the wonders of sexuality?

Created with