Non Binary Art! Coloring Books for the Crotch Enthusiast
Coloring books created by a pelvic physical therapist and AASECT certified sex counselor to show off the amazing diversity of anatomy and suggest some fun flourishes in how we think of our bodies.

Coloring Books for the Crotch Enthusiast
These coloring books are fun and super helpful for learning some alternative ways of relating to our genitals. They encourage curiosity, creativity, and reimagining. I hope you have as much fun coloring them as I had in creating them.
Important Parts
The first of the series gives a drawing lesson and nonbinary terms for genital anatomy while providing fun and fantastical drawing to color.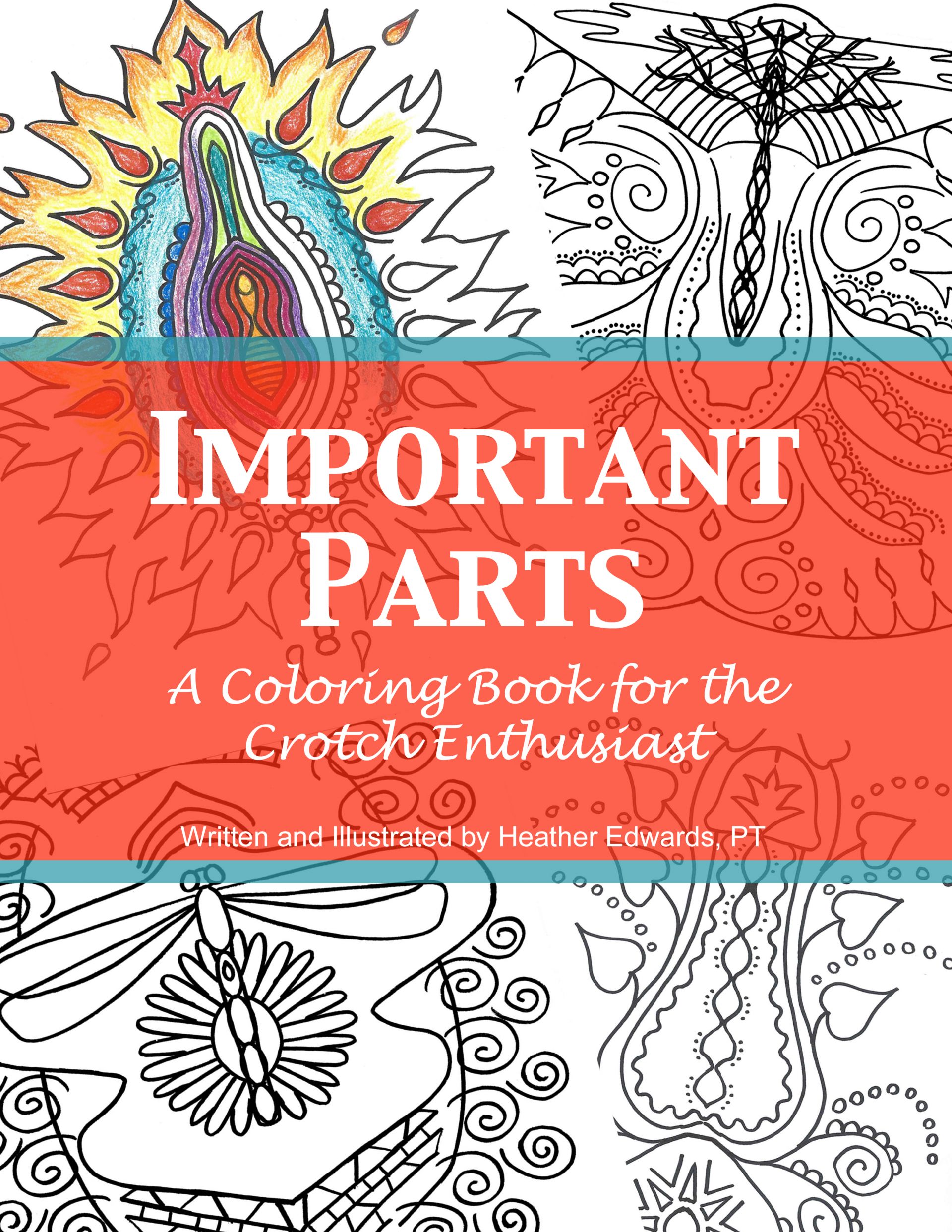 The Inside Story
The second of the series goes into the internal anatomy of the pelvis and while still keeping playful themes and having additions to the anatomy like penile implants, transgender bottom surgery variations, and strap-ons.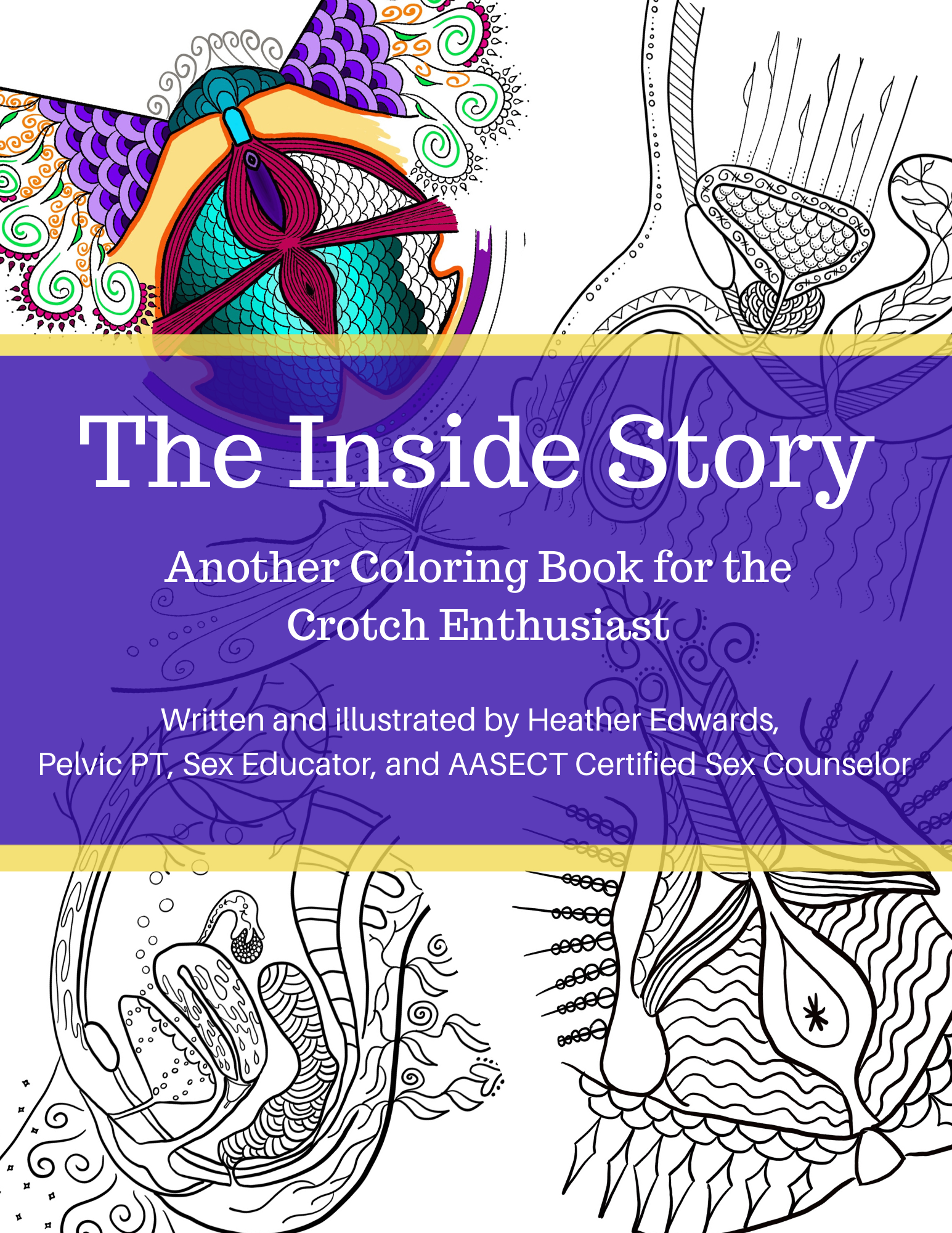 Imagination
The third book of the series encourages allowing your mind to play with different themes, ideas, and energies for how you relation to your genitals and sexuality. Have fun with it.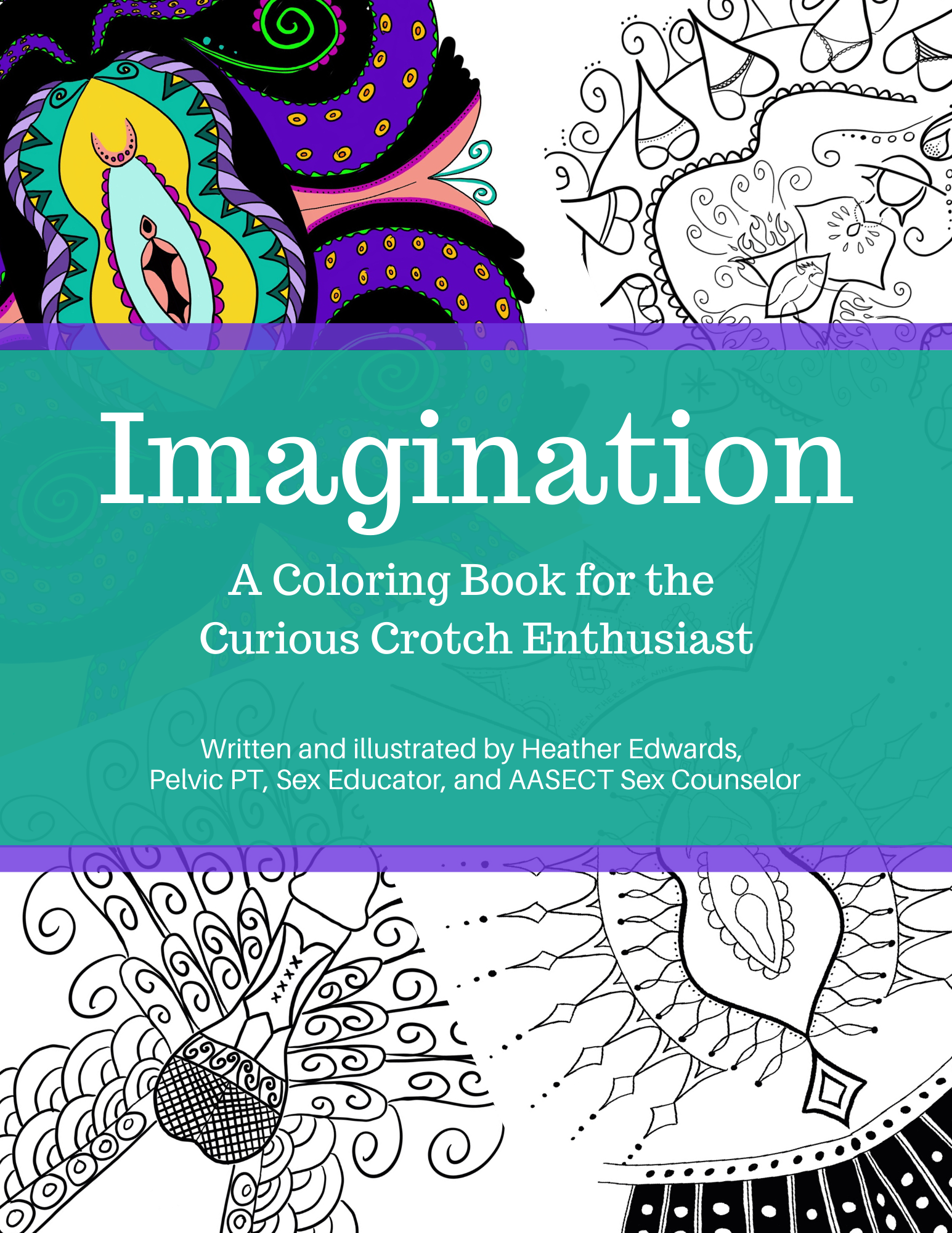 Created with