June Full Moon
Supporting Members
by Heather Edwards

The moon and I have a thing...
Vivian keeps secrets. She has narrow windows to let her true nature out and she wants to make the most of them... until she comes across a very unusual human. Now she and her wife are trying to solve a multi-level puzzle about magical beings, their relationship, and possibly the fate of the world.

This story is dripping in fun, hot sex scenes that will not leave you tired of the "same ol' scene". Queerness, kink, power dynamics, consent, nonmonogamy, and erotic intelligence are all tied into this story.

$5 per month will help support the author in the costs associated with creating these books!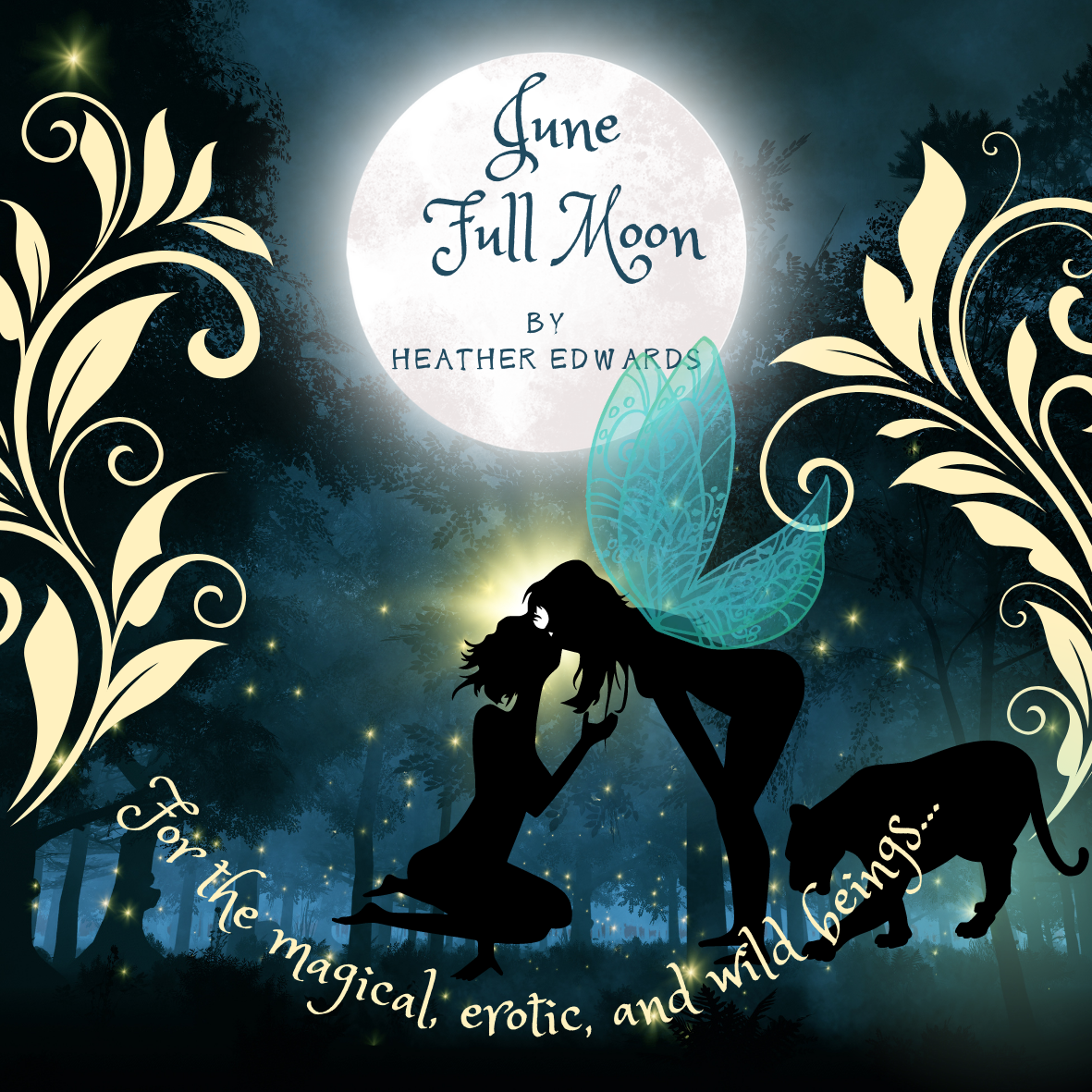 Your Membership Includes:
Access to the full erotica audio book (in podcast form) read by the author.

Explanations of some of the more obscure references in the book.

Bonus behind the scenes looks into Heather's writing process.

Recorded interviews that Heather has done about June Full Moon.

Recordings from Heather's live erotica readings at her Vino & Vulvas events.
About the author Heather Edwards
Heather Edwards is deeply in love with reveling in the magic that surrounds her in the southern Appalachians. Layering on her passion for comprehensive sex education and pelvic health gives you an erotica novel like no other. She lives in Asheville, NC with her wife, kiddos, overly dramatic cat, and blind turtle. She can often be found adventuring around Hot Springs for more scene ideas to write into being.
Created with